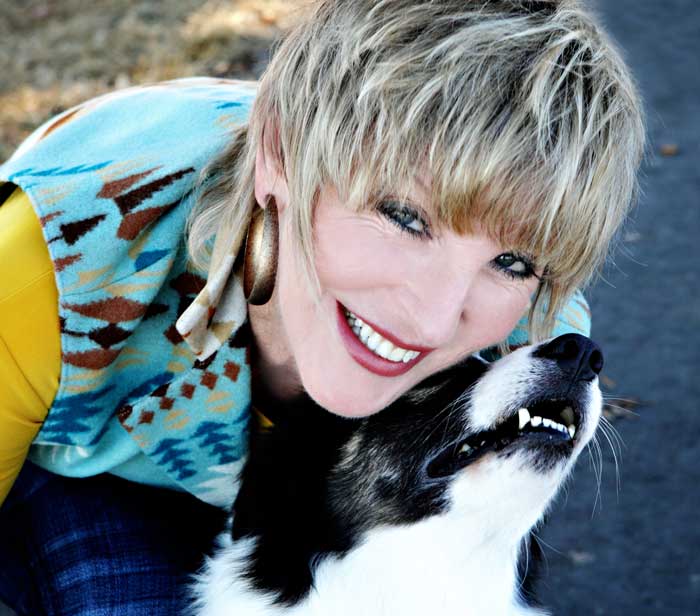 "I was born on a dairy farm in Petaluma, CA, my father an Irish immigrant and my mother the daughter of a local blacksmith-turned-auto-parts-dealer. While other little girls my age were playing with their friends and having tea parties with their dolls, I was catching cows to ride, figuring out how to gather eggs without being pecked by the hens, and teaching my ponies tricks.  In fact, most of my friends growing up had four legs, not two…..
My brothers and I weren't micro-managed as children, but we knew without a doubt that our parents were in charge of our family – just like the cows, horses and dogs also knew who set the rules in their own herds or packs. My parents did not yell; they simply set and enforced the rules – like the lead horse, the queen cow and the alpha dog did in their own groups. From my earliest days on the farm I learned a great truth: that the secret to getting what you want and influencing others is quiet strength, feedback and follow-through – not yelling, intimidation or conflict. Nature taught me this. My parents proved it. I live it.
When I started training dogs professionally, it was women who sought out my help. Responsibility for the family dog typically falls to them, after all. Their homes were in chaos; they were yelling at their dogs – and their kids – and couldn't control either one. The life skills of personal power that I learned as a child (and assumed everyone else had, too), turned out to be rare among my clients.
Since that time, it has been my personal goal to share Nature's message of quiet power with women (and men) everywhere to help them become more effective not only with their dogs, but in their greater lives as well.